De Newlong NP-7a is de meest populaire machine voor het dichtnaaien van alle soorten zakken. Denk hierbij aan Polypropyleen zakken, PE zakken, Jute zakken, Meerlaags papieren zakken (kraftpapier) en zelfs licht kartonnen dozen met flap.

Newlong Industrial Japan is een fabrikant van machines voor het sluiten van industriële zakken zoals: Papier (één- of meerlagig, meerlaags), geweven of ongeweven, polypropyleen, netmateriaal, polyethyleen, hennepweefsel, katoen of ander stevig materiaal met een goede doorprikbaarheid.
Snel, veilig. en lage onderhoudskosten; De beste kwaliteit en betrouwbaarheid. Kwaliteit die u mag verwachten van het Japanse Newlong Industrial uit Tokyo..
De enige echte originele Newlong Industrial  NP-7A uit Japan. Altijd op voorraad voor directe uitlevering.
De Newlong NP-7a heeft de hoogste kwaliteit voor de beste prijs op de markt. Echte Robuste kwaliteit uit Japan. De economische portable zakkensluiter (ook wel Handnaaimachine) heeft een enkele naald, 1- draads kettingsteek, Semi-automatische draadsnijder, Simpel mechanisme waardoor de machine makkelijk in onderhoud is. Materialen zoals Polypropylene, Meerlaags Papieren zakken & Jute kunnen zonder problemen gesloten worden met deze machine.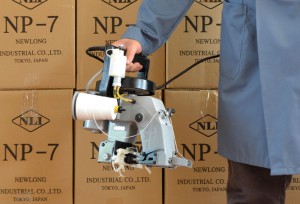 Verzakken: Je eigen low-budget productie beginnen
Sluiten en hersluiten van allerhande zakken (denk aan bakkerijen, voedsel verwerkende industrien)
Ideal voor (bio) boerderijen
Aan elkaar zetten van (grond) doek, klimaatdoek
De mogelijkheid om de steek weer te verwijderen uit het materiaal
Aan elkaar zetten van diverse materialen
Repareren van Lucht-kastelen
Repareren van diverse materialen in een tuinkas
Van je eigen pannekoekmix tot 50 kilo Rijstzakken/ Aardappel zakken
Kan geintegreerd worden in een lopende band systeem. (Maatwerk oplossingen)
Crepe Tape attachement leverbaar
Horizontale (Newlong NP-7H) versie beschikbaar
Diverse accessoires leverbaar
Dichtnaaien van Asbest zakken
Het aan elkaar naaien van Eierbanden
Dichtnaaien van Textielzakken. (2e hands kleidingzakken)
Voor vragen neem contact op met: sales@bagsewing.eu
Voorbeelden van gebruik:
Dichtnaaien van Asbest zakken. Lees meer hier 
(Her) sluiten van meelzakken (bakkerijen)
Repareren van Luchtkastelen
Repareren, aan elkaar zetten van Eierbanden (Poultry)
Sluiten van diversen zakken zoals PP, Jute en Kraft papier
500 gram pannekoekmix tot 50 kilo Rijstzakken
Het sluiten van Aardappelzakken
Het sluiten van diverse groenten zoals Uien, Appels, bieten, Knoflook
Het sluiten van Jute  koffiezakken
Schermdoeken (scherming) in de  kassenbouw  aan elkaar naaien
Sluiten van lichte GEO textielen (denk aan netten, gronddoek, isolatiedoek etc.) om tijdelijk te fixeren.
Het sluiten van kledingzakken
Milieu vriendelijk
Voor vragen neem contact op met: sales@bagsewing.eu of gebruik ons contactformulier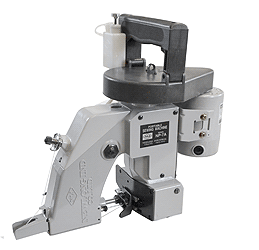 ONDERHOUDS TIPS: BELANGRIJK!
Alvorens te beginnen lees de handleiding aandachtig door.
Behandel de machine met zorg en onderhoud deze volgens de handleidng  om haar in goede conditie te houden.
Bij reparaties haal altijd de stroom van het lichtnet af voor uw veiligheid
De machine in top conditie te houden door regelmatig te olien bij gebruik.
TIPS: Schoonmaken
Draad, Pluizen, achtergebleven draad en stof dienen minimaal 1x per dag schoongemaakt en/of verwijderd te worden met een hoge luchtdruk  compressor of als deze niet voorhanden is een kwast.
Rest materiaal verwijderen en schoonmaken in:
Feed Dog (Transporteur) Newlong part 244111
Throat plate (Newlong part 244132)
Rondom de looper (Grijper part 243102)
B01002 naald voor Newlong NP-7a (DNx 1#25)
Om beter toegang te krijgen tot deze onderdelen om deze te reiningen kunt u hiervoor de afdekplaat onderop de machine newlong NP-7a verwijderen.
Maak hierna de omgeving van de Feeddog, Throat Plate and Looper schoon met een geoliede doek.
Controleer de machine periodiek op eventueel losgetrilde schroeven of onderdelen. Als er losgetrilde schroeven zijn tussentijds of tijdens de maandelijkste controlezet deze weer vast.
De mate van onderhoud is afhankelijk van hoe intensief de machine wordt gebruikt.
Goed onderhoud zorgt voor een langere levensduur zonder onnodige storingen.
Voor vragen neem contact op met: sales@bagsewing.eu
Opslag, Na gebruik
Als de machine voor langere tijd niet gebruikt wordt en in opslag wordt gezet is het extra belangrijk om de machine schoon en stofvrij op te bergen.
Berg de machine altijd droog en stofvrij op door er bijvoorbeeld een plastic zak omheen te doen.
Er kan overtollig olie uitlekken tijdens stilstand en opslag. Het beste kunt u een zak om de machine heen doen als er teveel olie inzit.
Voor vragen neem contact op met: sales@bagsewing.eu
Hoe open je een zak die is dichtgenaaid met een Newlong NP-7a. Bekijk de onderstaande video.
Integrated  continues Half Automatic thread cutter
Maximum Speed: 1750 rpm 8,5 mm Stitch Length
Single thread Chain Stitch (Type 101)
Sew Jute, PP, Cotton, Paper, Multiwall Paper bags
Oil Pump: By hand
Sew up to 8 mm thick bags or material
can also be used for connecting Geo Textiles (2-Thread version: Newlong NP-8 or Newlong  NP-3II)
Crepe Tape extension Available.
Air Motor (Pneumatic ATEX proof) Available as an option
Weight: 6 Kilogram
Technical Specifications
Model
NP-7A
NP-7B
NP-7H
NP-7R

Max. Speed

*
1,750rpm
1,650rpm
1,750rpm
1,000rpm

Seam

Single thread chain stitch

(Type 101)

Stitch Width

8.5mm

Bag Material

Paper・Jute・PP
Thickness
Jute bag 8mm
Cutter
Half automatic thread cutter

Needle

DN×1 #25

Oiling

by hand ・ Oil pump
Oil
Machine oil #10
weight
7.0kg
Feature
Overseas specification
Domestic specification
Width type handle
Air motor
Related Machines
crepe tape cutter (Special order)
※Maximum speed depending on sewing material and operation Brand: Newlong Industrial Co., Ltd. Made in Japan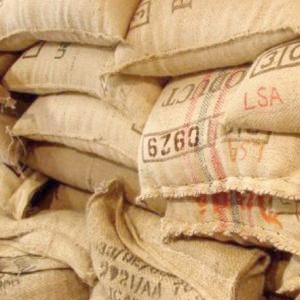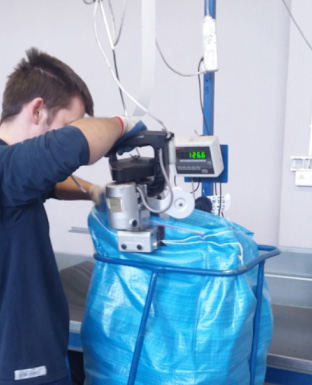 Above: Air operated (Pneumatic) Newlong NP-7a Portable Sewing Machine (ATEX proof) running on an air motor  
Power inverter for use with Newlong Portable Sewing Machines
This 150 Watt power inverter is selected to flawlessly work with our Newlong Industrial  NP-7a Portable Bag Sewing Machine.
On the standard 12v/40Ahbattery from a car you can operate your sewingmachine up to 5 hours.
The power inverter has a stabalised 230v Exit and is protected against:
exhaustion
shortcutting
overheating
Battery low indicator
The 230v exit current is a sinus shape. This is important to connect for the correct working of your electro motors.
Populaire onderdelen voor de Newlong NP-7a.
De originele vervangingsmotoren voor de Newlong NP-7a.
Motor C01048 Universal motor SM81-240. 230~240 volt voor de Europese markt, africa etc.
Motor C01047 Universal motor  SM81-220. 220 volt voor de Europese markt, africa etc.
Motor C01046 Universal motor SM81-110. 110 volt voor gebruik in Bijvoorbeeld Suriname of andere landen waar ze 110 volt voeren.
Motor C01028 Universal motor SM73BP-220  voor de Newlong NLI NP-7a
(Motor C01048 kan in plaats hiervan gebruikt worden met de juiste bracket)
Motor C01029 Unniversal motor SM73BP-240 voor de Newlong NLI NP-7a
Motor C01030 Universal motor SM73BP-110 voor de Newlong NLI NP-7a
Gelijkstroom motoren 12 volt en 24 volt voor de Newlong NP-7a
C01032 Motor 24 volt (DC24) voor de Newlong NLI NP-7a
C01033 Motor 12 volt (DC12) voor de Newlong NLI NP-7a

Een 12 volt motor kan gebruikt worden in combinatie met een batterij gordel waardoor de machine tot wel 2 uur draadloos kan naaien op elke mogelijke locatie waar geen electriciteit aanwezig is of geen hoge voltages gebruikt mogen worden.
| | | | |
| --- | --- | --- | --- |
| # | Part Number | Brand | Item Description |
| 1 | 241024AS | Newlong | Handle Assembly |
| 2 | 241092 | Newlong | Drive Pulley |
| 3 | 241131 | Newlong | Stop Collar |
| 4 | 242011A | Newlong | Conn. Rod Assembly |
| 5 | 242051A | Newlong | Needle Bar Lever Assembly |
| 6 | 242071 | Newlong | Needle Bar Lever Stud |
| 7 | 242081 | Newlong | Adjuster Stud |
| 8 | 242101A | Newlong | Needle Bar Conn. Assembly |
| 9 | 242121A | Newlong | Needle Bar |
| 10 | 242131 | Newlong | Needle Clamp Nut |
| 11 | 242161 | Newlong | Foot Lifter Lever |
| 12 | 242172 | Newlong | Lifter Base |
| 13 | 242181 | Newlong | Presser Bar Clamp |
| 14 | 242191 | Newlong | Presser Spring |
| 15 | 242201 | Newlong | Presser Bar |
| 16 | 242222 | Newlong | Bush |
| 17 | 242231A | Newlong | Presser Foot |
| 18 | 243012 | Newlong | Looper Drive Cam |
Thread consumption Newlong Industrial NP-7a

Stitch Type 101 (Single Thread Chain Stitch)
Other simular Machines in this categorie are: Newlong NP-7a, Union Special 4000, Union Special 3000, Fischbein Model F, Union Special 2200 (in single mode)
| | | |
| --- | --- | --- |
| 3-ply* Papieren zak | 5-ply* Papieren zak | Jutezak |
| | | |
| 40cm breed en 2 x 3 cm lange kettingsteek | 50 cm witdh and 2 x 5 cm long chain | 55 cm  width and 2 x 3 cm long chain |
| Verbruik per zak: 1.74 meter = 0.38 gram. | Consumption per bag: 2.28 meter = 0.50 gram | Consumption per bag: 2.31 meter = 0.51 gram |
| Met 1kilogram  draad kun je ongeveer . 2600 zakken sluiten. | With 1 kg of thread you can close approximately 2000 bags | With 1 kg of thread approximately 1950 bags can be closed. |
Ply is short for a layer of paper or wood, such as with toilet paper, tissue paper, paper towels or plywood
Apparatuur om zakken dicht te binden
Zakken dicht binden
Zakken dicht binder
newlong np-7a Naai Machine om zakken te sluiten
mobiele machine om zakken te sluiten