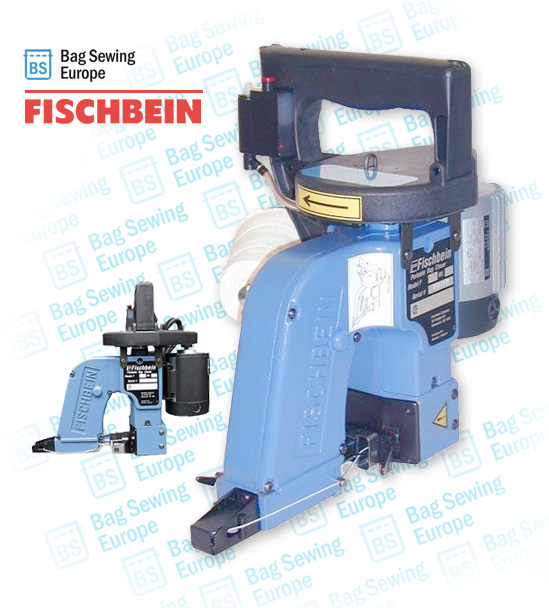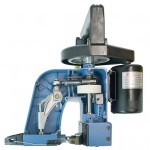 Fischbein are the inventors of this type of portable bag closers / bag stitchers. All other Portable Bag Closers / Bag Stitchers are inspired from this one. Today Fischbein is the Premium Brand in Bag Closer / Bag Stitchers Sewing Machines.
Specifications
Improved cam: increased life time
More resistant bushings: increased life time and improved lubrication
Reinforced cam follower and improved cam follower pin: no longer affected by bag jams!
Enhanced needle lever assembly
Faster double insulated motor with cooling fins
Plain sewing – one thread version, stitch type 101
Stitch length : 7mm non adjustable
220/240 V standard (other voltages on demand)
The Standard portable F-Series industrial bag closer / bag stitcher delivers the quality, durability and productivity you expect from Fischbein Bag Closers. Weighing just a few kilo's, this lightweight portable bag closer / bag stitcher quickly and securely closes filled multi-wall paper, jute, cotton, woven and laminated woven polypropylene pp bags with seamless efficiency. Either in the field or installed on the go. Advanced design and features make the Fischbein F-Series the most reliable
portable bag closer / bag stitcher
on the market. It comes standard with an improved lubrication system and extended wear bushings. With all these benefits – plus the power to operate at 35 feet per minute at 4 stitches per inch – the F-Series will handle your most demanding bag-closing jobs safely and efficiently. And, because it requires minimum maintenance and fewer adjustments, you'll find that down time is reduced and your costs are lower.
For maximum sewing performance use Fischbein sewing thread and genuine Fischbein parts.
220/240 V standard (other voltages on demand including 12 VDC)
Klik hier voor de Nederlandse versie van de Fischbein Model F