Combined Overedging & Chain Stitch Machine , Two Needles, Upper & Lower Feeding, Four Thread Safety Stitch Used for Sewing Very Thick materials such as Polipropylene Container Bags, Big Bags,  FIBC (Flexible Intermediate Bulk Container)
Maquina de Puntada Combinada (Ribeteado y Cadeneta), Dos Agujas, Alimentacion Inferior y Superior, Puntada de Seguridad Reforzada  con Cuatro Hilos para coser materiales extra gruesos como Big Bags (Jumbo Bags / FIBC) de Polipropileno.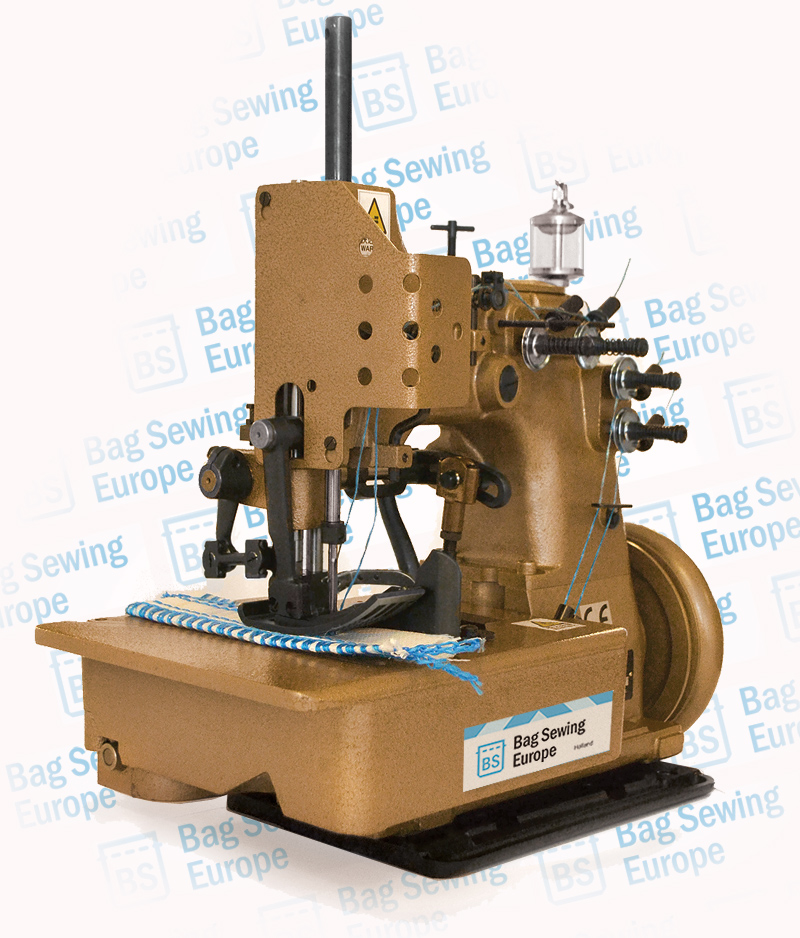 Technical Specifications / Caracteristicas Tecnicas
Model
DHR-6

Max. Speed ※

1,400rpm

Seam

Safety Stitch / Type 515 (Double Thread Chain Stitch

・ Double Thread

Overseaming stitch)

Stitch Width

6.5-15mm

Bag Material

Container bag
Thickness
22mm
Cutter

Overseaming

width 12,15mm

Needle

UY9853G 430

Oiling

by hand ・ Oiler
Oil
Machine oil #10
weight
50.0kg
Feature

Upper & Lower

sending ・

Double

needle

Related Machines
THR-6、Table setting
※ depending on the sewing material and operation
We advice to install the machien with a SERVO motor.
We carry spare parts for DHR6 Such as 791031A. Spare part number 791031A for Newlong Industrial DHR-6 is the mainshaft for the DHR-6 Sewing Machine head.
Brand: Newlong Industrial Co., Ltd.
Made in Japan
| | | |
| --- | --- | --- |
| fibc manufacturers | Machines to make Big Bags | Flexible Intermedia Bulk Container |
| fibc buyers | Factories to make Big Bags | DHR6 Big Bag Machine |
| fibc supplier | Big Bag Factories | DHR6 machine for Big Bag |
| fibc market | Big Bag Sewing Machine | Big Bag Video |
| fibc jumbo bags | Big Bag Machines | How to make Big Bags |
| fibc jobs | Machine to make Big Bags | Big Bag Producer |
| fibc meaning | Newlong DHR6 | |