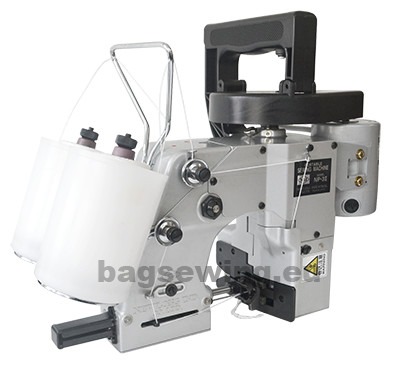 Newlong Np-3(II) Portable Bag Closer Machine for Geo-textiles, Single Needle, Double Thread Chain Stitch, Half- Automatic Thread Cutter. Recommended for Materials such as Polypropylene, Multi-Wall Paper & Jute
The Newlong NP-3II portable bag closer Sewing Machine is a versatile sewing machine with a double thread chain stitch. with The Newlong np3-3II portable sewing machine you can sew geomembranes, geonet, geotextile, geosynthetic fabrics (landfill caps and liners) Agrotextiel. Rugged Design works in the most hard outdoor conditions! Also ideal for closing bags containing feed, seed, chemicals, & agricultural products when a strong 2-thread (chainstitch 401) closure is needed.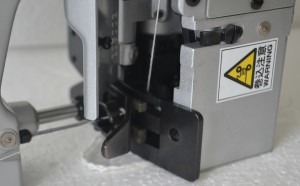 Threading Diagram Newlong NP-3(ii)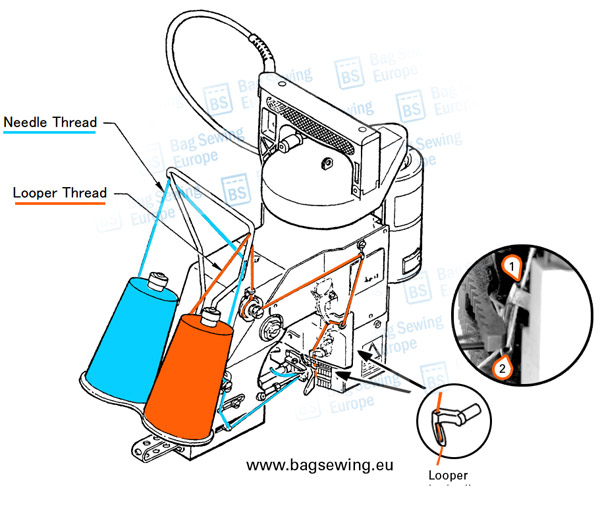 Polish version:
Wykonuje 2-nitkowy ścieg o wzmocnionej odporności. Idealna do ciężkiej pracy np przy zaszywaniu geowłókniny, geotextyliów, agrowłókniny. 2 nitkowy ścieg zapewnia bardzo dużą wytrzymałość na zrywanie. Zastosowanie: zszywanie worków ściegiem o wzmocnionej odporności zszywanie geowłókniny zeszywanie tkanin w procesie farbowania Ilość igieł -1, Ilość nitek -2. Optymalna prędkość szycia – do 1600 ścieg/min. Maksymalna prędkość zaszywania – 200-300 worków/godz. Praktyczna prędkość zaszywania – 160-230 worków/godz.
Model urządzenia NP-3(ii)
Zasilanie 230 V 60 Hz
Moc 90W
Obroty Nie
Typ ściegu Nie
Typ igły DNX 1 #25
Ilość igieł 1
Ilość nici 2
Odcinanie nici TAK
System smarowania TAK
Długość ściegu 8,5
Wydajność 160-230 szt/min
Producent Newlong Industrial Japan
Gwarancja 12 miesięcy