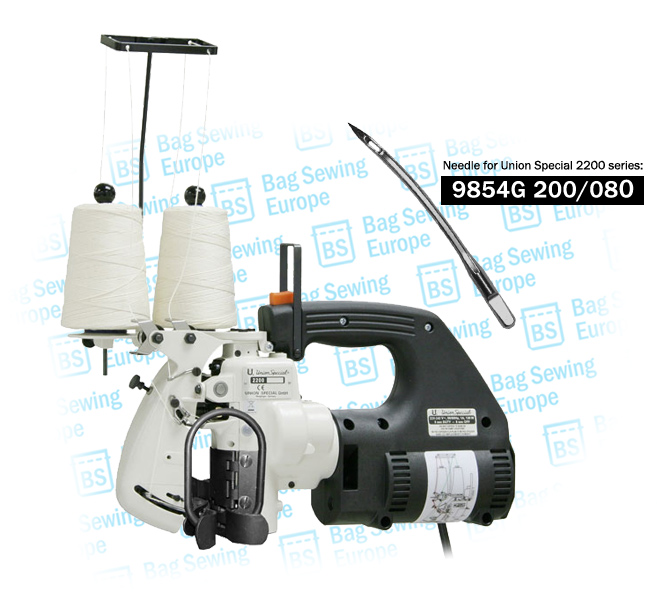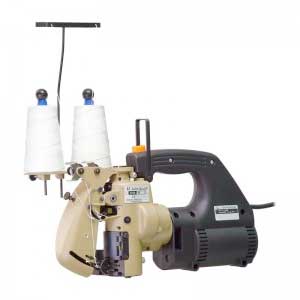 Most well known versatile mobile bag closer for closing bags direct on the land  and ideal for connecting other Geo Textiles such as Turf, artificial lawn, Jute, paper, pp and more. This machine is a high quality versatile machine which does the job in every condition whenever where ever.
De meest beroemde Portable Zakkennaaimachine. 1 draad en 2 draad versie verkrijgbaar. Deze machine is beschikbaar in diverse soorten zoals Crépe tape of als onderdeel van een mini systeem.
Adjustable stitch length
Single thread chain stitch or two thread double locked stitch
Constant stitch length because of combined upper and lower feed
Operating speed: 1200-1700 stitches per minute
Stand-up feature
Direct drive
Dustproof and permanently lubricated motor ball bearings
Weight only approximately 11 lbs (5 kilos)
Standard Needle 9854G200/080
Geo Textile Needle: 9854G230/090 (UY 9854 GS, UO  9854)
! Always in stock for direct delivery in Europe: 9854G200/080 needles for the Union Special 2200 AS (Geo Textile)
! Altijd op voorraad voor directe levering: type 9854g200/080 naalden voor de Union Special 2200 AS (Geo Textiel)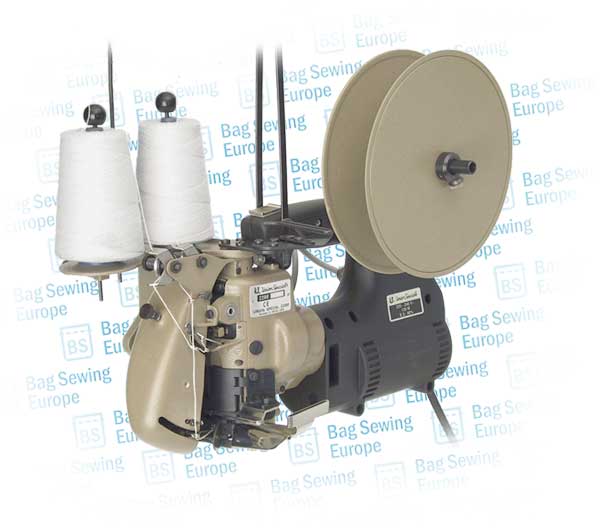 The Compressed air-powered Style 2200L portable is ideal for wet environments. 2 Thread Heavy Duty. Portable Bag Closing Machine with integral air operated motor and thread chain cutter. Combined upper and lower feed. Direct drive with air operated motor.
Portable Bag Closer
Pneumatic motor, Ideal for Wet envoriments or ATEX envoriments.
Operating Air Pressure 50 PSI (3.5 Bar)
Combined upper and lower feed grip
Built-In thread chain cutter
Adjustable stitch length
Weight 11lbs (5 kg)


Newlong Industrial NP-3ii economic 2 thread solution,
Extreme rugged quality for connecting turf, Geo Textiles, closing bags.
Tight secure connection. Click here for more info