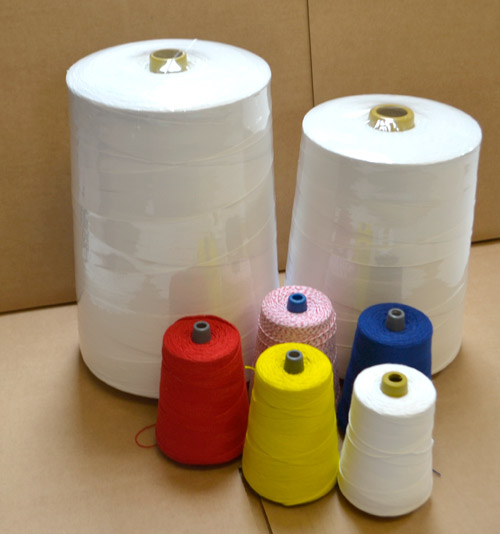 Bag Sewing Europe sells PES and non PES (for GEO Textile) thread for Bag closer and Bag making Sewing Machines.
We sell from the smallest 1 size, 200 gram 1 cone to complete boxes, pallets of 3, 5 and 7 kilo Thread cones
Cost effective and flexible. Buy from 1 cone!
200 grams thread cones Nm 20/4 white always in stock for direct delivery.
Besides white we also have a diversity if colors such as red, blue, yellow, candy cane red, candy cane bleu.
3 kilo and 5 kilo for sewing machine systems
Filan  8, 350 Dtex for use in Geo Textile (in combination with Newlong NP-7, Newlong NP-3 or simular seiwng machines for Geo Textile)
Besides thread we also sell Crepe tape to reduce the sifting of a product and more conform presentation.