The Union Special 81500 Among other machines is the ideal machine to Sew fields of turf together. With the overedging Stitch you join 2 pieces of field together by sewing. You can then lay them flat on the floor. This wil have the lowest opstacles in transition from 1 piece of field to the other.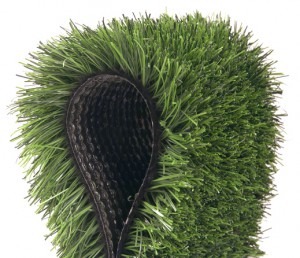 To Sew 2 pieces of artificial turf together for sport fields such as soccer, Hockey, Baseball it is getting more and more common to use Bag Sewing Machines. Original used to produce FIBC Big Bags, more and more Bag Sewing Machines are used to install Turf. Union Special and Newlong Japan Sewing machines and sewing machines portables are used for field installation. As the thread is produced from the same material as the Artificial turf, when removing or replacing a field it can be recycled (Cradle to Cradle) without removing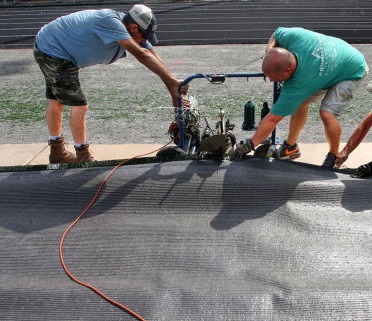 hazardous materials such as Glues used by the installation.
Machines
A variety of  sewing machines can be used to join artificial turf and artificial lawn. From portables such as The Union Special 2200, Newlong NP-3 (ii) and heavy duty machines such as the Union Special 81500 overedge, Newlong ind.  HR-2A, Newlong ind. DHR-6 (Adapted) and Newlong DS2-II.