The looper 2108G for Union Special 2200 series for double thread stitching can be used in any version of the union Special 2200 series machine (as long as it is double stitched)
G stands for Geo textile and it can have thicker threads then the standard Looper for the Union Special 2200 series.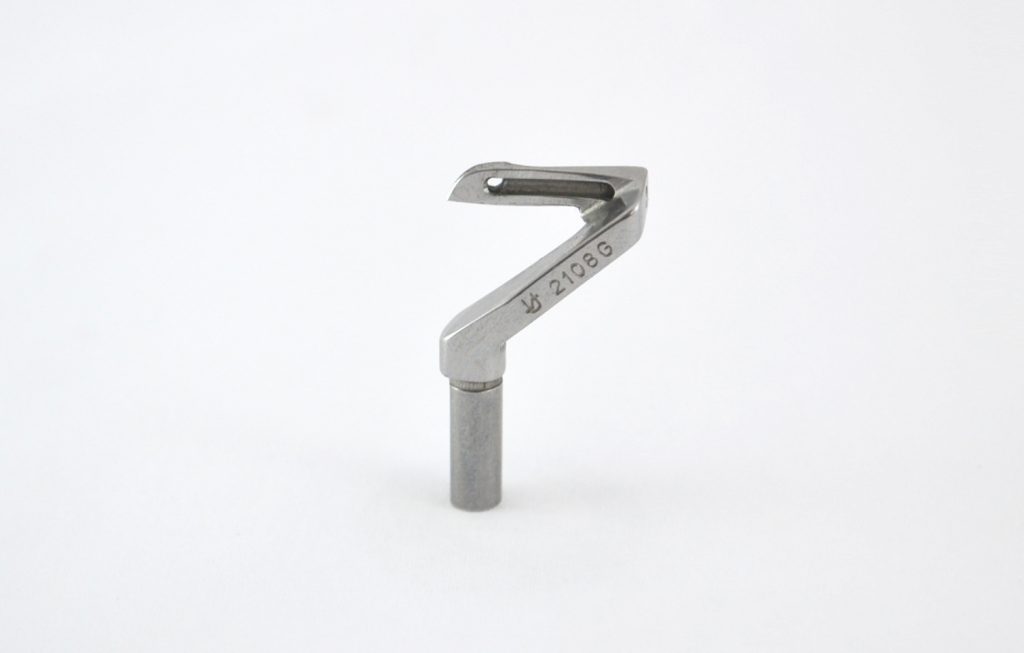 Needle (Thick) 9854GS 230/26 090 for Union Special 2200G. This needle is thicker then the standard needle and used for Use with Geo textile applications and Turf Sewing. When you change the standard needle for this thicker needle you need to RE-SETUP the Needle, looper setting again else the needle wil hit the looper.