It left no one unnoticed, higher prices on transport food and energy that is being incorporated into everything from Food, cars, supplies, Energy bills. In addition there is also a Much longer waiting time on machines and parts especially from mainly Fischbein and Union Special. Bag Sewing Europe provides there customers with a range of machines, spare parts on solution. Fromt the Big 3 Newlong Industrial from japan has the better prices but as a long time supplier in Europe we also have stock for the most popular Bag closers: DS-9C and NP-7A but als NP-8, NP3ii. If your trying to keep control on prices and availability of products Newlong Industrial from japan is currently the way to go. they can still deliver on time (if not in stock) in reasonable delivery slots. So if you want to have more control on price and availability contact us so we can together look for solutions to keep production going. Also there are some models that are identical and compatible to each other such as the Union Special 5200 that is the same as the Newlong Ind. NP3ii and the DKN3BPGP that is the same as the Union Special 51600 Sewing Machine head.
The Newlong NP-7A is the most populair machine for your smaller and bigger sewing needs. You can even build a mini-system around it.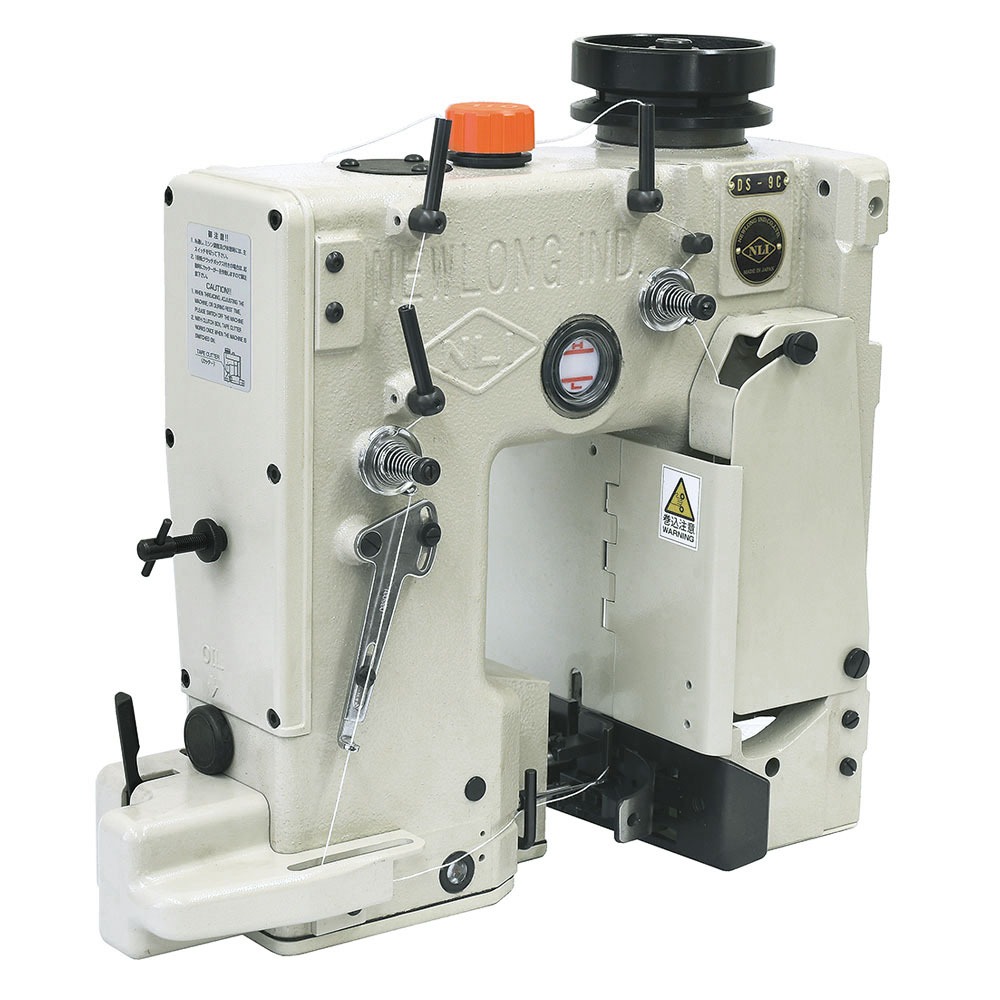 The Newlong industrial DS-9C is the all in one solution for Plain sew and Crepe tape sew sewing of speeds up to 2700 RPM made possible by the 2x oil baths.